How do you talk to this man?
If any of you were watching TV earlier this week you may have seen this man, nicknamed 'The Bald Eagle,' shave all his hair off, in public, to raise money for Leukemia.  But that event took place in Wellington and distant relationships are hard to maintain.  If you are quick enough, you can catch glimpses of him riding around Christchurch.  But that is a dangerous way to start a conversation.  Of course if you click the above picture it will take you to his 'March Chief Executive' update and in 4 minutes and 36 seconds you can hear him summarize what is happening with the progress of our city. But that is hardly the way to strike-up a chat.
So no prizes for guessing that it is hard to talk to Roger because he is one very busy man.  BUT, he is on the radio, there is an 0800 number and you can leave comments under his video updates.
Keep talking Christchurch.
regards
The CanCERN Team
District Plan Review – Community Meetings
The Christchurch City Council is reviewing its district plan, incorporating the current Christchurch City Plan and the Banks Peninsula District Plan. While district plan reviews can take up to 10 or more years to do, the Council aims to have this review completed in just over three years. The short timeframe reflects the need to ensure a solid foundation for Christchurch's immediate rebuilding needs, as well as the longer-term future.
As the Council works through the review process, we welcome your involvement in the drafting of the new District Plan. Your input can help form the way Christchurch looks and operates in the future.  After all, it's about your home, your neighbourhood, your city and the wider district.
Please see updated list of community presentations/ meetings on the District Plan Review, including what's being considered in the Natural Hazards chapter.
For more information about the District Plan Review – Click Here
District Plan Review – Community Meetings List – Click Here
/************ get tags and categories ****************/ ?>
Categories Christchurch City Council
Tags Community District Plan review
Secondary stressors now a larger factor for earthquake affected residents
18 March 2014
Results of the third Canterbury Earthquake Recovery Authority Wellbeing Survey released today show secondary stressors are now more keenly felt by those affected by the earthquakes.
The survey was conducted for CERA by Nielsen Research between August and October 2013, with 2,476 residents selected randomly from the electoral roll in Christchurch city, Selwyn and Waimakariri.
Overall, three quarters of Greater Christchurch residents rate the quality of their life positively, which remains consistent with surveys taken in September 2012 and April 2013.
CERA chief executive Roger Sutton says the results also show that the earthquakes are now having less of an impact on many residents' lives than six months ago.
"While most respondents do acknowledge there are areas of their lives which are still affected by the earthquakes, the focus has changed. We used to hear about the anxiety people felt about aftershocks, dealing with frightened children and work safety concerns."
"Those stressors are being replaced with frustrations about traffic, and other work-related issues."
Mr Sutton says pressure around EQC and insurer issues continues for many people, although this has improved since September 2012.
The range of factors noted by those who said their stresses were EQC and insurance related included a long repair process, personal inconvenience, emotional fallout and lack of information.
"This is not being ignored. The Government has commissioned work to look at the system and identify blockages that are causing the on-going stress in the community," Mr Sutton says.
"All of the groups involved are keenly working together but, parallel to that, I expect to see EQC and insurers continuing to strengthen their own processes to minimise the stress on residents and deliver on their forecast deadlines."
The survey shows that those living in Selwyn are significantly more likely to rate their quality of life positively than those living in either Christchurch city or Waimakariri.
The Wellbeing Survey was commissioned to help guide the ongoing work of CERA and its partners, including local councils, the Canterbury District Health Board, the Natural Hazards Research Platform and Te Runanga o Ngai Tahu.
Full survey results can be viewed  HERE – Wellbeing Survey
/************ get tags and categories ****************/ ?>
Categories CERA
Tags wellbeing survey
EQC Connects – latest update
This is the latest update from EQCCONNECTS.  Please note that EQC will be updating their Flooding Vulnerability information and informing customers directly about this from April.  It is also great to see EQC advertising the community driven initiative "In The Know".
So far EQC has received over 140,000 land claims and settled around half of them. This year EQC is settling some of the most complex land claims, including those with increased liquefaction and flood risk. EQC is working with geotechnical experts, Christchurch City Council and other agencies on this Canterbury wide problem.
Ground Improvement Pilot underway: Watch land repair in action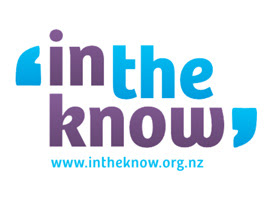 Can't find the information you want?
EQC is working with CERA to answer your questions about the Canterbury rebuild. Submit your questions to www.intheknow.org.nz,  and get one answer from all the agencies involved.So far the most asked question on land claims is about land remediation and how it works. Check out the question and See our answer.Still need more info?
Ask a question 
Browse all the Q&As
Read more
/************ get tags and categories ****************/ ?>
Categories Cancern
In the Know
There has been a great influx of questions onto the In the Know website. Hopefully you are sharing the site information with your networks and they are finding the responses useful.

If you would like a blurb about In the Know for your newsletter please email brian@cancern.org.nz and he will get something to you.

If you haven't checked it out yet, go and have a look – www.intheknow.org.nz.

/************ get tags and categories ****************/ ?>

Categories CancernCancern Projects
Tags In the Know

/************ End Loop ****************/ ?>