Being in the midst of a disaster recovery really does sound like a pretty depressing place to be but when you look around, there are some really awesome things happening in our communities and city. We thought we would share a few that have caught our eye this week and hope they provide some good vibes going into your weekend.
Canterbury A&P Show
Salmonella Dub is pretty awesome but so is In the Know and we will there too so come and say hello. You never know, we may have just the answer you have been looking for.
---
Hi Viz children's doco
Hi Viz is a fun-filled, factual, five part series about the Canterbury rebuild – for kids, by kids. Featuring hard-hitting interviews with the movers and shakers of post-earthquake Christchurch, Hi Viz explains what happened, what's going on right now and what the future has in store.
The team of intrepid Hi Viz reporters seek out the latest rebuild stories – from pipes to playgrounds, road cones to rivers, construction sites to container malls and all things in between.
The series will be live on the Future Christchurch website from Monday 17th November.
For a sneak preview, click here to view the trailer.
---
A Picture of Happiness
One of Christchurch's top artists has brought joy for a girl with special needs who was traumatised by the damage the earthquakes did to her St Martins home.  Joanne Webber has painted a vibrant mural on Brooke Onekawa's bedroom wall to replace one that had to be painted over during the four-month repair of her family's home.  18-year-old Brooke has the mental age of a pre-schooler, can't talk and spends a lot of time in her bedroom.
She will see the mural for the first time when her family starts the move back into their house this weekend.
---
Visionarium
The Future Christchurch Visionarium will be touring Christchurch all summer. Immerse yourself in a virtual tour of the city, check out inspirational videos about the central city and communities, and discuss future plans with our Future Christchurch ambassadors. The Visionarium was at FESTA on Labour weekend and will be touring greater Christchurch this summer. Confirmed locations and dates are:
The Colombo, 350 Colombo Street
28 October – 10 November, open 7 days, 10am – 5pm
Canterbury A&P Show, Canterbury Agricultural Park
12-14 November, 8am – 5.30pm
---
Summer of Fun
Back for the fourth year, events will be commencing from 1 November in communities all around greater Christchurch. Bouncy castles, face painting, crafts, family picnics, games and entertainment are just some of what's to come. Find the fun in your neighbourhood here.
Are insurers underpaying for MUBs?
CanCERN is worried the earthquake insurance payouts for some multi-unit buildings (MUBs) are well shy of what they should be and some resident owners don't realise it.
The context
Insurance for MUBs is often different to insurance for single residential dwellings.
Until the earthquakes, most residential buildings were insured for full replacement so that, even if there was damage caused over several events, the homeowner is only ever entitled to full replacement of the home once.
With policies where there is a sum insured (or cap), including MUB sum insured policies, that cap may reinstate after each event within a policy period. Earthquakes in different policy periods may also trigger the cap more than once. This means insurers may be liable to pay out multiple times.
So what's the problem?
CanCERN is hearing anecdotally that some resident owners of MUBs with damage sustained over multiple events are being cash settled at their cap. This potentially leaves them underinsured if the cost of damage over multiple events is greater than their cap.
Here's an example to help illustrate:
A multi-unit building with a single insurer suffers $8m worth of damage over four earthquake events (each event causes $2m worth of damage).
The MUB is insured for a maximum sum of $6m (that's the cap).
The insurer cash settles at $6m, leaving the MUB owner/s $2m out of pocket.
As you can see, cash settlements like this could be a major problem for MUB owners who are perceived to be underinsured.
Where's the proof?
Recent residential and commercial court cases involving MUBs have led CanCERN to believe that residents who own them should be closely scrutinising any cash settlement offer before accepting.
A recent commercial MUBs court case involves the property investor Ridgecrest and its insurer IAG. After two appeals, the Supreme Court ruled that Ridgecrest was entitled to be paid for the damage arising from each earthquake event up to the limit of the sum insured cap (subject to some caveats). Click here for background on the ruling:
Stephanie Grieve, a partner at the law firm Duncan Cotterill, has been involved in several recent residential claims where the entitlement has been greater than one cap due to damage over multiple events.
She says in these cases, the issue is generally proving the damage in the earlier events, when further damage has occurred in later events. It is important to keep all photos and any other records of inspection, even informal inspections, by engineers, builders etc. EQC inspections may also prove useful and these can be obtained by requesting your file under the Official Information Act.
What should I do?
First and foremost, CanCERN is wanting to flag this as an issue for residents, not just commercial building owners. If you own a MUB or home with a sum insured policy, scrutinize any cash settlement offer your insurer makes – you may even want a lawyer to check it to see if you're entitled to a larger settlement. If you have an insurance broker, raise the issue with them before seeking legal advice.
---
What is a multi-unit building (MUB)?
They are often a single building with several dwellings inside it (such as an apartment block), a mixed-usage building (such as a residential flat above a commercial warehouse), or two or more dwellings that are connected by party walls or other common structural elements (such as connected cross-lease flats).
The majority of multi-unit buildings in Canterbury are owned through cross-lease titles, but can be held in a number of different ownership arrangements. For example, an apartment building managed by a body corporate, or a house with a granny flat that has a single owner.
/************ get tags and categories ****************/ ?>
Categories Cancern
Tags MUB MUBs Multi-unit buildings Multi-units Sum insured
EQC collecting excess
Unwelcome news for some homeowners this week as EQC has advised they will finally be collecting excesses from those who had repairs managed through the Canterbury Home Repair Programme (Fletchers).
The feedback has been varied and, not surprisingly, those that have already paid an excess for settlement by way of deductions from cash settlements or a payment to the insurer are pretty comfortable with 'Fletchered' people having to cough up.
Whatever way EQC chose to go about announcing this, it was always going to be a PR nightmare. Ok, it's in the Act and it's equitable but it also looks like they either forgot, didn't manage to get systems up and running or particularly like to annoy customers. Because we were one of the many community groups they sought advice from regarding this particular issue, we can tell you they have been very mindful of the need to minimise homeowner stress where they can. That means no invoices before Christmas and establishing  payment plans for those who may struggle to find the cash.
Because most homeowners have little idea of the final cost of their repairs there have been quite a few questions about how they can have assurance that the bill will equate to 1% of the final repair cost. We will pass the question on and see what can be done about access to that information.
From EQC:
EQC will be contacting customers in the Canterbury Home Repair Programme (CHRP) next year to collect the excess for their repairs. EQC deducts excess from claims before it cash-settles customers.  This includes payments made for damage to land, contents and buildings.
The decision was made, when beginning CHRP, to focus on getting the repairs done before sorting out excess deductions. We are now working through the details of how to collect the excess amount in a way that causes customers the least inconvenience.  Customers will not be invoiced until 2015 and we will inform them well in advance of this happening.
With CHRP repairs, EQC didn't make payments to customers but to contractors carrying out the repairs. All repairs and variations have to be complete to determine the cost of repairs before the final excess can be calculated.
We are conscious that with the excess payment being made after home repairs are finished some customers may have forgotten this was going to be required. We are working with social agencies and community groups to make sure support is in place before invoicing customers for a CHRP excess amount, especially if they have financial difficulties or are vulnerable.
Customers will have three months to pay and we're also looking at making payment options available.
Most excess amounts are between $200 and $400, and around 90 per cent are less than $600.
EQC and Fletcher EQR have communicated the need to pay an excess in communications with CHRP customers.  Paying the excess amount is explained in the CHRP Work Commencement Form provided to all CHRP customers. CHRP Excess is also covered in the Customer Guide to the Canterbury Home Repair Programme, the Householders' Guide to EQCover, EQConnects May 2012 issue, and under general information in the Q&A section of the EQR website.
FAQs
Q. What is the excess?
The excess per event for single dwelling building claims is 1% of the total repair cost with a minimum of $200. For excess purposes, EQC treats building damage and contents damage as part of the same claim (where the contents are in or on the same building and the damage is caused by the same earthquake).   Therefore customers who have had a contents claim settled will generally have paid part or all of their building excess already.
Q. How much will each person have to pay?
Most invoices will be for between $200-400 and around 90% are less than $600.  A small number of invoices will be for more than $1000.
Q. When will EQC start collecting excesses?
We are still working through the operational details, but will not start invoicing excess amounts prior to 2015 and we will tell customers well in advance of invoicing the excess amounts.  We will make sure that the needs of the vulnerable are looked after and ensure that there are payment options for CHRP customers.
Q. Why is EQC focusing on CHRP excess invoicing now?
An excess has always been payable on CHRP repairs, but we prioritised repairing homes. At a time when there was so much going on for Cantabrians, it was important to just get on and do the work.
Q. What happens if I have sold my home?
The owner of the house when the repairs were completed (who also had the benefit of the EQC claim) will be required to pay the invoice for the excess.
Q. What if I am in dispute with EQC/EQR?
People in this position will not be invoiced until their dispute is resolved (invoicing may be dependent on the outcome of that dispute, depending on what it relates to).
Q. Why doesn't EQC just write off the excess on building claims?
Under the EQC Act, EQC can only pay the amount of the damage less the applicable excess for all contents, building and land claims. Excesses have been deducted from cash payments made to customers who are not part of the CHRP programme, so we need to treat all customers the same.
Excess amounts are public money. The excess collected from CHRP customers will be invested in the Natural Disaster Fund so it can be drawn on again in future natural disasters.
/************ get tags and categories ****************/ ?>
Covered TV series
As we posted on Facebook this week, Rebuild Christchurch has partnered with CTV to run a 2-part TV and web series that looks behind the scenes on the residential rebuild.
"Covered – restoring our community" looks at how things are progressing post-quake and is seeking to get the answers people are wanting on rebuild and insurance matters.
The series as it moves on will be driven by questions that the community have relating to the residential rebuild and Rebuild Christchurch encourages everyone who does have questions to visit this link to ask them here.
CanCERN's very own former journalist Marcus Irvine will also be asking the tough questions about different repair methodologies for a number of the upcoming episodes. We keep our ear to ground for residents' questions and also keep a close eye on the likes of In The Know.

The videos will be available online in short snippets relating to the topics of interest and relating to any of the questions that come in.
Online videos available all times here.
The series kicked off this week. Broadcasting nationwide on Cue TV Tuesdays 8:30pm and locally on CTV Wednesdays 8:30pm.
/************ get tags and categories ****************/ ?>
Flockton / Dudley Creek consultation
In March this year, the Dudley Creek Feasibility Report, which includes options for long-term flood mitigation for Flockton and surrounding areas, went to the council.
The council has identified its preferred option to reduce the risk of regular flooding in the Flockton area. Read the consultation booklet and media release. Copies of the report are being delivered to affected homeowners early next week.
Consultation on the preferred option runs from Monday 10 November to Wednesday 26 November.
Presentations and drop-in sessions
Wednesday 12 November – Shirley Boys High Library, 7pm — 9pm
Thursday 20 November – Shirley Boys High Library, North Parade, Shirley, 7pm — 9pm
Saturday 22 November – Shirley Primary School, 11 Shirley Road, Shirley, 10am — 2pm
Monday 24 November – St Albans/Shirley Working Men's Club, 269 Hills Road, Shirley, 12pm — 3pm
Although this will signal progress for a good many homeowners and we welcome conversations about solutions, there are a few families out there who are being delivered the difficult news that even with these solutions in place, their homes will still flood. We are feeling for these families and are here to help in any way if we can.
/************ get tags and categories ****************/ ?>
Categories Christchurch City CouncilFlockton Cluster
Tags Dudley Creek flooding mitigation
CCC video – where's the money coming from?
Late last month the Mayor Lianne Dalziel and Councillor Raf Manji hosted a breakfast for invited community members to talk about the council's 10 year Long Term Plan.
If you didn't know about it or couldn't make it, here's a video of the presentation.
If you want to give your views about the financial decisions ahead of the council, click here.
Until the end of November, councillors and community board members will be attending community events to talk to residents about the Long Term Plan.
The website has details of the timing and location of these events and it is updated regularly as new events are confirmed.
/************ get tags and categories ****************/ ?>
Categories Christchurch City Council
Tags Long Term Plan
Port Hills demolitions and update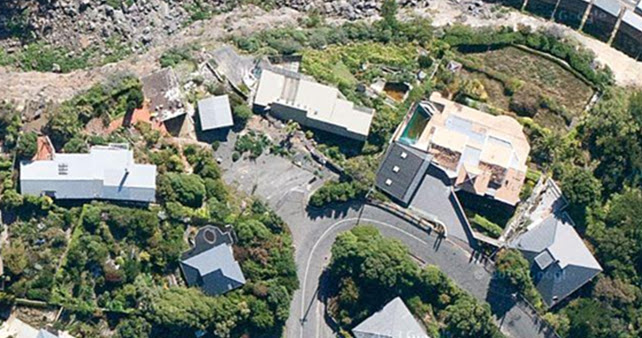 ***Media release from CERA***
Progress report on Clifton Hill Crown-owned property clearances
CERA contractors will use remote-controlled excavators in a series of demolitions taking place on Crown-owned properties in Sumner from next week.
The clearance of five properties in Clifton Terrace will achieve a major step in clearing damaged and dangerous buildings in the Port Hills that were zoned red due to the life risk from cliff collapse. CERA, insurers and contractors are very grateful to residents for their continued support and understanding during months of preparation works.
To move machinery into location, a temporary closure of Clifton Terrace and side streets will be in effect from 6pm Monday 10 November until 7am Tuesday 11 November. The clearance work is expected to take about four months to complete, including site establishment and vegetation clearance.
Streets that will be affected by the Clifton Terrace closure are:
Clifton Bay Road
Kinsey Terrace
Tuawera Road
Panorama Road
Revelation Drive
Galilee Lane
Spinnaker Lane
Clifton Hill residents have been advised of these closures and alternative transport is being provided for them to get to and from their properties if required.
Contractors and staff are working hard to minimise disruption to residents during the clearance works. When works begin, these properties will be fenced and for safety reasons, we ask people not to enter the sites. Traffic control will be in place for the duration of the works and motorists should take extra care around pedestrians, cyclists and heavy vehicles.
If you have any questions, concerns or need to enter a please call the contractor, whose number will be on the site hazard board. If you have general enquiries about property clearances you can call 0800 RING CERA (0800 7464 2372). Details about the roads that will be affected by the closure can be found on the CERA website.
Overall progress with Crown-owned clearances in the Port Hills residential red zone
Contractors working for CERA and insurers have now cleared 50 Crown-owned properties, with another 49 currently underway.
We'd encourage you to remember that all clearance and rebuild worksites should be treated with caution and any enquiries about the site should be directed to the head contractor. Their contact details will be on the site-board at the main entrance to the site.
Please remind your children and young people that they should never enter a fenced or vacant site. All practical steps to ensure properties are safe are taken, but there will be hazards.
Property clearances are on-going in the Port Hills, but are spread throughout the area. Some clearances may be private property owners clearing their sites to start their rebuild, others may be insurer or CERA-led clearances of Crown-owned land.
You should contact the Christchurch City Council on 03 941 8999 or 0800 800 169 if a property near you is overgrown and you consider it to be a fire risk. They will know if it is a Crown-owned property, privately-owned or Council land and will be able to get in contact with the owner for you.
Retaining wall update
The Ministry of Business, Innovation and Employment (MBIE) will shortly be releasing further worked examples to accompany the technical guidance on the seismic design of retaining structures for residential sites in greater Christchurch, particularly for sites in the Port Hills.

The new worked examples include design guidance for concrete cantilever, anchored and crib retaining walls. The main guidance document on seismic design of retaining walls and the worked example that has already been issued (for cantilever pole retaining walls) are also being re-issued following minor updates.

Most of the affected retaining walls which are the focus of the guidance are for residential sites in the Port Hills. However, the same design principles will be applicable to other residential sites in the city, although ground conditions may be quite different.

This guidance and accompanying worked examples are technical and aimed at professional engineers competent in the design of retaining walls to assist them while they are working for homeowners to design retaining walls that adequately withstand the effects of earthquakes.

The guidance was informed by a review of international literature and from observations of how retaining walls performed in the Port Hills during the earthquakes. MBIE also followed a robust process of expert consultation.

The retaining walls guidance is part of the existing Repairing and rebuilding houses affected by the Canterbury earthquakes residential guidance document, issued in December 2012 for engineers and building practitioners involved in residential repair and rebuild work.

/************ get tags and categories ****************/ ?>

Categories Cancern
Tags demolitions MUBs Multi-unit buildings Port Hills

/************ End Loop ****************/ ?>