When Leanne was in Kinglake last year talking with people who were dealing with their own disaster trauma she met an older gentleman who really made an impact. It was the fifth year after Black Saturday, the terrible bushfire which decimated so much of Victoria and killed 173 people, 120 of whom lived in Kinglake. The gentleman who touched her heart was John and he cried a lot, often it seemed without any trigger. It frustrated him but he accepted what his good friend Dr Rob Gordon told him – the fifth year is the year you cry.
We're a week into our fifth year of the February quake and it seems as if the taps have been turned on for some of us. Whether it's attending memorials, watching documentaries or just taking some time to peek under a lid that may have been firmly closed before now, it seems as if this year we are entering yet another phase of recovery. Perhaps Christchurch should embrace the tears and try to tackle the drought issue by putting this otherwise unwanted resource to good use.
If you're not being swamped with emotion this week you will be one of those great people we need around to make us laugh and notice good things happening in this city.  You'll be one of those people ringing a friend to invite them along to something awesome.
This weekend the entertainment is happening at the Botanic Gardens so bring a blanket, cushion and a torch for three outdoor movies over Friday, Saturday and Sunday nights outside the Botanic Garde
ns Visitors Centre. Pre-show entertainment from 6pm, followed by the movie at 7pm.
Friday – Frozen
Saturday – Edge of Tomorrow
Sunday – The Intouchables
Entry is a gold coin donation to the Emergency Care Foundation – a local charity that helps improve the quality of patient care in emergencies. Click here for information.
Properties on the move
Welcome to post quake Christchurch. Would you like your land lowered, thinned, or in the neighbouring property?
Land Information New Zealand (LINZ) obviously underestimated just how connected and jittery everyone is in Greater Christchurch when it comes to land because they seemed to forget to talk with others before releasing this proposed guidance the other day. We imagine this has resulted in a few terse words and grey hairs for those who now need to figure out if the moved pegs are in fact a problem.

There's a pretty good summary of the situation in the link above, but in a nutshell, this is what we're talking about:
Some land has moved sideways as a result of the quakes and the houses and fences have gone with it.
The pegs which show property boundaries have moved as well, so now the only way to tell where legal boundaries are is to look to the coordinates.
LINZ is currently seeking feedback from the surveying community about what the proposed guidance may mean.
Ok, we get that something needs to be done to ensure that people's fences, driveways and houses are actually on their own property but surely common sense must prevail. We had a big earthquake (or 14,000) and the land moved in some places, so why not move the bloody coordinates!

Operational guidance (here) from LINZ to the surveyors working on the ground is also having a ripple effect as some surveyors choose not to put their name to necessary surveying documents. No signature, no consent. No consent, no work being done to get people back in their homes. Hopefully this situation will be limited only to areas where pegs have shifted, and hopefully it won't cause long delays.
It's always hard to get a handle on how big and how real an issue is when it gets debated via the media. What we do know is that this has not been dealt with particularly well due to a lack of coordinated conversation across the relevant recovery agencies. This has ultimately caused some uncertainty for an already stressed community of homeowners. Apparently there is now a process in place to bring certainty back. We think 'process' is code for the fact that someone is justifiably getting their arse kicked.
/************ get tags and categories ****************/ ?>
Categories Cancern
Tags cadastral survey legal boundaries LINZ proposed guidance shallow surface movement
Stuck with SR? Breakthrough relaunched for 2015!
Do you remember the Breakthrough pilot project for Southern Response customers we launched last year? Well, we're getting back into it for 2015 and we've refreshed our messaging, which we hope better explains what it's all about. Southern Response will be sending out information about Breakthrough to some customers over the next couple of weeks, so keep an eye out if you're with them. Everyone involved in the project so far has been helped in some way, so if you are – or know anyone who is – stuck with their Southern Response claim then do get in touch.
Has your progress with Southern Response stumbled to a halt?
Do you feel like you're not heard or respected, or can't be bothered any more?
Do you wish you could have a frank and open conversation with the people who can make decisions?
Do you need support to get things moving again?
If any of these questions resonate with you, then Breakthrough might be able to help.
---
What is it?
Breakthrough is a pilot project between the independent community organisation CanCERN and Southern Response that puts the homeowner's needs at the centre. It enables you to tell them where it's gone wrong for you and how it could be better. It gets everyone on the same page so that common sense solutions can be worked out.
---
Does it work?
For one family, a big leap of faith and two facilitated Breakthrough meetings ended two and a half years of no progress:
"This is a phenomenal programme. We have found our insurer willing to listen. We are moving forward now, unstuck after many years. CanCERN were incredibly supportive, following up our questions and ensuring timely answers were provided."
– Jan, Breakthrough participant
Breakthrough has the support of senior management at Southern Response:
"We understand the earthquake claims process can be challenging. From our perspective, and constructive dealings with CanCERN, we are confident we can work together to improve our interaction and relationship with affected customers."
– Peter Rose, Southern Response Chief Executive
---
The process
If you'd like to know whether Breakthrough could work for you, get in touch so we can hear a bit about your situation. If we all agree Breakthrough is the way to go,
We will facilitate the space for you to:
talk to Southern Response about your experience and progress to date
clearly explain where you are currently stuck
explore pragmatic solutions for progress
We won't:
advocate for a specific claim outcome
give policy, legal, or technical advice
---
Contact
Get in touch via the details below, or fill out this application form and we'll contact you.
Marcus Irvine
CanCERN Communications Manager
027 304 8092
marcus@cancern.org.nz
---
CanCERN
CanCERN is a community organisation advocating for the prioritisation of homeowners in residential recovery decision-making and delivery.
/************ get tags and categories ****************/ ?>
Categories Cancern
Tags Breakthrough Southern Response
Our opinion piece on EQC's customer interaction report
For what it's worth, below is our opinion piece for The Press responding to the independent report EQC commissioned to investigate its interaction with customers. Ironically, what we've written hasn't even been published yet and we're a bit sick of waiting so here it is, albeit a little late. If you can't remember what we're on about, you can read the report here. Although the time to comment on the report may have waned, our sentiment remains the same.
---
This month the Earthquake Recovery and EQC Minister Gerry Brownlee upset people throughout greater Christchurch by announcing that a Treasury-led review suggested the EQC model was "reasonably sound" and needed only minimal changes. That review only looked at certain aspects of EQC, including what it should offer insurance cover for, the role of EQC, and the financial management of the risk exposure to the Crown. However, customers care little about those particular aspects. They care about their personal experience with EQC and reasonably sound and minimal changes are not what people on the street talk about.
An opportunity for customers to feel heard may have finally presented itself.  Last year EQC commissioned the independent company Linking Strategy to Implementation (LSI) to review their customer interaction model. The public have been doing it for free for years, but there you have it; apparently it's better when you pay for it. Again, the scope of the review was limited, focusing this time on how well EQC were set up to deal with customer enquiries, requests and complaints. Despite the limited scope, what it has revealed is more than enough for EQC to chew.  
Our community organisation CanCERN exists to give voice to how residents are experiencing the residential recovery. We are the burr in the saddle of recovery agencies, telling them when their best made plans just don't hit the mark with the customers. Some of them listen better than others. EQC (until very recently) has not been one of those agencies and they, along with their Minister have continued to try to convince everyone they have done quite a good job with the average customer. But nothing whispers vindication more sweetly to hurting EQC customers than a report which uses the words, 'substandard', 'ineffective', 'inefficient', and 'lacking' as descriptors. These are words that make homeowners feel heard; and they should be heard. It's not as if they haven't been shouting from the rooftops on many occasions over the last four and half years.
The fact that homeowners will feel like their voice has been reflected in this report is why it is so important. These same people have been called moaners, whingers and carpers by the very Minister they believed should have been able to hold his organisation to account. Being heard may go some way to alleviating some of the anger and hurt.
The review is gutsy. LSI talked to the frontline EQC staff – people who have routinely been at the receiving end of the upset and frustrated customer; people who probably sit there wishing they could do their job better if only the EQC machine allowed them to. The reviewers also talked to a 'worst case scenario' customer and obviously, one was enough to highlight the myriad of holes in EQC's systems that have made it nigh on impossible for anyone to get through unscathed.
This review was an internal piece of work meant to inform EQC. It was posted online for the sake of transparency, however, if you don't know where to look, you will struggle to find it. You can find the report here (www.eqc.govt.nz/about-eqc/publications/reports).
So what does the report show? On the positive side, it shows that EQC have reduced the time they take to answer an OIA request and are mostly meeting legislative timeframes now. The fact that people actually have to use the OIA system in which to know anything about their claim is a distraction from that particular success. It also shows that EQC has a customer focus model which is not broken and actually, they are correct. The model they came up with in 2011 is very good and demonstrates a real understanding of what needs to happen to put the customer in the centre. The problem is that EQC didn't set up any real structures or processes which would allow them to implement it. In a bid to process claims quickly, they have failed to put the model into practice at all and the customer is still first and foremost, a claim number.
So on that more negative note, here is a summarized glimpse of some of the organisational failings although you may want to look at the full report for the official jargon-filled version:
there would be a whole lot less misinformation and gaps if the different departments would only talk to each other
accountability and role responsibility would be great things to have
staff need to be allowed to talk to each other, customers and others outside the organisation   
too few of the right people are able to make decisions
EQC gets seriously freaked out about the idea of having to share information (so often they don't)
trust is a fine thing and it should be exercised
You can see why it has been difficult for the average EQC customer to receive anything like good customer service and it can all look a little terminal for EQC. However, as well as pulling the organisation apart, the report does what many others before it have failed to do – identify the solutions. The image below (taken from the report) shows exactly how things need to be done at EQC. The customer is the focus, not the organisation and in a very simple sense, EQC has to think about you as a person and make good choices accordingly.
We think that at this point in the recovery it might be a bit much to ask residents to have faith in EQC's ability to implement these changes so luckily they don't have to. Another smart move on EQC's behalf was to commission a group who could put their words into practice. The idea is to get changes in place in the three to six month timeframe and unfortunately there are still enough numbers on their books to make that worthwhile.  Although we would push for positive change to occur quickly, we're also ok with the thought that these changes may in fact be more helpful for future customers.
So in summary, well done to EQC for commissioning this report. Thanks to LSI for pointing out so clearly that EQC customers were not wrong to complain. We now want EQC to go beyond thanking the people of Greater Christchurch for their incredible patience and offer up  an apology to those people who have suffered as a result of their failings. Apologies can help people leave anger behind and we can't underestimate the importance of that as our community tries to heal.
As for EQC, we can only hold our breath as they face their final chapter of this recovery. In their bid to wind up, will they take on the challenge they have now been presented with or will they continue their production line of business as usual?
CanCERN is a community organisation established after the September 2010 earthquakes to ensure the residents' experience, knowledge and solutions were represented within the decision making framework of recovery agencies. Author, Leanne Curtis is a founding member and is CanCERN Spokesperson.
/************ get tags and categories ****************/ ?>
Categories Cancern
Tags customer interaction report EQC opinion The Press
Sir Stephen – all round top guy
Sir Stephen Tindall was named Kiwibank New Zealander of the Year 2015 in a ceremony in Auckland this week, and it's an accolade we believe he really deserves.
Sir Stephen has been a most generous funder of CanCERN right from the early days when he had to go out on a gigantic limb and just hope that we were the right organisation to help give the people of Greater Christchurch a voice in the recovery. Our funding has always been high trust, well supported and without many of the snags and constraints others so often have to work with.
The Tindalls' commitment to people still struggling post quake has been second to none. Well done Sir Stephen and the team. A most deserved reward for a truly remarkable man.
About Sir Stephen Tindall (original here)
Founder and current director of The Warehouse Group Ltd, Sir Stephen is, together with wife Margaret, co-founder and trustee of The Tindall Foundation. Established to support community-based initiatives, enterprise and social services, the foundation also supports the environment, strengthens the community sector and promotes generosity. To date, the foundation has provided more than $100 million to support a range of community initiatives.
Sir Stephen has also invested more than $250 million in seed and venture capital in a large number of start-up and early stage businesses, ranging from environmental technology to high-tech and software and businesses with export potential.
On receiving the award, Sir Stephen was presented a special kaitaka huaki cloak by 2014 Kiwibank New Zealander of the Year, Dr Lance O'Sullivan.  The Kiwibank cloak, named Pouhine, will be presented to each year's winner.
A short film profiling Sir Stephen can be viewed at https://inner.kiwi/new-zealander-year
Comment from the Chief Judge, Cameron Bennett
"The calibre, commitment and achievement of all the nominees made choosing this year's winners incredibly tough but it shows how fortunate New Zealand is to have so many great people.
"Sir Stephen Tindall embodies what it is to be a Kiwi. He's passionate about our country and our people, and he places huge personal value on integrity and hard work. His skills, expertise and drive have made thousands of Kiwis better off.
"He is a truly worthy recipient of the Kiwibank New Zealander of the Year award."
Local heroes
To check out some of the awesome local heroes who were also acknowledged click the link here. Well done also to these great people.
/************ get tags and categories ****************/ ?>
Categories Cancern
Tags New Zealander of the Year Awards Stephen Tindall
Dissecting the Revised Fair Insurance Code

You may have noticed we're really going to town on this Revised Fair Insurance Code. Well, it's because Lawrence Roberts over at Avonside Blog (who helped pen CanCERN's submission on the code) is writing weekly articles about it – and they're very informative.
This week we've got two for you. The first asks the question – Where to from here for ICNZ? The second gets into the nitty gritty, i.e. the actual wording and impact it could have on consumers – check out that post here. (Below is an excerpt we found particularly interesting.)
Also, Insurance Business New Zealand (IBNZ) wrote a story about how Avonside Blog is critiquing the new code. It's well worth a read and you can find it here. We have also been asked by IBNZ for CanCERN's position on the Revised Code as Tim Grafton and Lawrence bash it out in the comments section.
We are genuinely pleased to see that ICNZ has taken our submission seriously and included to a point much of what we thought was missing. We can see good intent behind the changes and we are happy to say that the Code is an improvement on what it was.
However, the points that Lawrence raise are in fact those in our submission and we agree that the Code doesn't not go far enough to nail down the rights of the customer or the responsibilities of the insurers. We in Canterbury know that when push comes to shove, 'utmost good faith' and 'fair, transparent and customer friendly' are very subjective terms and tend to favour the people with the power. Whether or not the Code can in fact bind insurers to more specific and prescriptive practices is something we are still grappling with in our own minds. There is a need for the insurance industry to tighten up as Lawrence (and CanCERN in our submission) suggests. As always, CanCERN will continue to work with ICNZ and insurers to see what can be done.
---
(EXCERPT FROM AVONSIDE BLOG)
Paragraph 10:
We will train our staff and our agents so they can fulfil their responsibilities to you. Their training will include the requirements of this Code and information about our products, and may also include principles of insurance and relevant consumer laws.
A dubious statement. The second sentence makes it optional for staff to be trained in "relevant consumer laws". Surely front line staff must be trained to know the provisions of the law as it effects insurance contracts? If they were untrained in this, then customers might be mislead or wrongly guided when applying for insurance or some subsequent activity. Will insurers take full and unequivocal responsibility for the ignorance of their staff?
Not only is training in consumer laws relegated to being optional, there is no mention of the Privacy Act or the Human Rights Act1. If it is not an obligation of the Revised Code for insurers to train their staff in statutory requirements then the statements about quality  made in Paras. 8 and 9 above are undermined. In the absence of staff equipped to understand customer rights and needs, and insurer obligations, the problems and grief experienced in the past will continue.
A major complaint against insurers is the conduct of their staff and the difficulties experienced by claimants when faced with badly behaved, antagonistic or perpetually unavailable staff members. This has not been addressed. The revised Code should show the industry's willingness to ensure claimants are protected from inadequate or poorly performing staff .
/************ get tags and categories ****************/ ?>
Categories Cancern
Tags Avonside Blog Lawrence Roberts Revised Fair Insurance Code
Covered – builders, banks and buttresses
…and by buttresses we mean retaining walls – in this case we're willing to sacrifice technical accuracy for the sake of a good alliterative title.
Anyway, here's episode 11 of Covered! Only one more to go, but don't worry, Marcus is going to get a camera in his hands and film more in depth interviews with experts to ensure the important information doesn't stop coming to residents. If you have a question or topic you'd like addressed, tell him in an email: marcus@cancern.org.nz.
---
Director of JD Homes, Jesse Dewys, explains how to select and work effectively with your builder and how the builder's warranties and guarantees works.
Casey Hurren of Southern Response and lawyer John Goddard of Community Law talk about the complexities and potential solutions surrounding retaining walls.
What interest does your bank have if you're cash settling your insurance claim? How will a bank view an As Is, Where Is property? Mark Rackley-Gale of BNZ explains how the bank is involved.
/************ get tags and categories ****************/ ?>
Categories Cancern
Tags as is where is bank Covered eleven episode 11 Retaining walls working with builders
Flooding – general update + Dudley Creek
Below is the city council's Mayoral Flood Taskforce update discussing progress over Summer – click on the image to enlarge. Also, click here for a link to a specific update about mitigation work in the Dudley Creek area.
/************ get tags and categories ****************/ ?>
Categories Cancern
Tags Christchurch City Council Dudley Creek Mayoral Flood Taskforce update
Feedback on quake memorial designs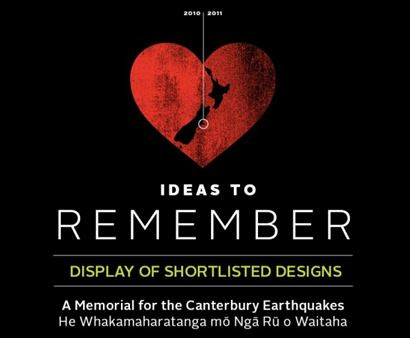 You now have the opportunity to view and provide feedback on the six shortlisted designs for the Canterbury Earthquake Memorial. The designs are online and on display at the Christchurch Botanic Gardens until 15 March 2015. Your feedback will be considered by those selecting the final design.

For more information about the memorial, design process and opportunity to give feedback on the designs click here. 

/************ get tags and categories ****************/ ?>

Categories Cancern
Tags designs earthquake memorial public feedback

/************ End Loop ****************/ ?>